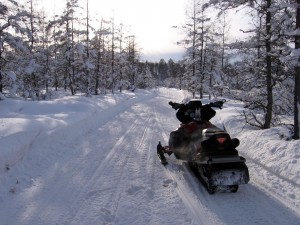 After the snow falls, Richland County snowmobile enthusiasts groom and ride 109 miles of well-marked trails over hills and valleys and forest paths.
For maps and more information, contact the Land Conservation Department at 608-647-2100.
Pine River Recreation Trail
Following an abandoned railbed, the 14.8 mile-long Pine River Trail leads from Richland Center to Lone Rock. This easy-graded rail trail invites hikers and cyclers in spring, summer and fall, and snowmobilers in winter.