The Warehouse / Frank Lloyd Wright Museum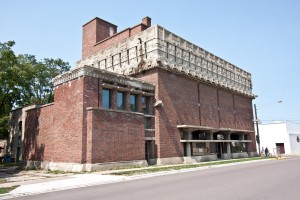 Richland Center
608-647-6205
Frank Lloyd Wright MuseumDesigned as a warehouse for A.D. German, a wholesale grocer and coal dealer, by Richland County's most famous son, world renowned architect Frank Lloyd Wright, this impressive building is remarkable for its engineering as well as its impressive artistic merit. Constructed in 1915, the building rests on a shock-absorbing cork padding to enhance its stability. Wright later incorporated this shock-absorbing feature in Japan's Imperial Hotel, famous for withstanding one of Tokyo's most severe earthquakes. The impressive red brick structure is topped by a massive concrete frieze reminiscent of Mayan decorative elements that transform this utilitarian building into a sturdy temple of commerce.
Historic Downtown Richland Center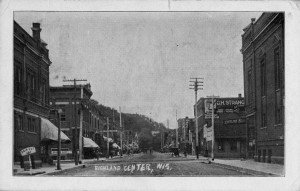 Richland Center
608-647-6205
Downtown History buffs will enjoy a walking or riding tour of Richland Centers' Historic District where more than two dozen outstanding buildings reflect the tastes and styles of days gone by. The historic district includes the 1873 Park Hotel, the 1889 Courthouse with its marbled colonnade and gabled clock tower, Frank Lloyd Wright's Warehouse, the 1920's Prairie School designed Fred H. Pratt House, and nearby residences built in American Foursquare, Cape Cod, Greek Revival and Tudor designs. One of the oldest homes in the city, the red brick Greek Revival style James McKee house, was built in 1858 and the Wrigley House, the city's oldest rental property, believed to be the birthplace of Frank Lloyd Wright, was also built in the 1850's.